Install via WordPress Admin (Recommended method)
Login into the WordPress Admin panel of your website.
From the left panel go to Plugins > Add New > Upload to install the plugin.
Click Upload.
Choose the file you just purchased and downloaded, make sure the file is in (.zip) format.
Click Install Now & activate the plugin after installation.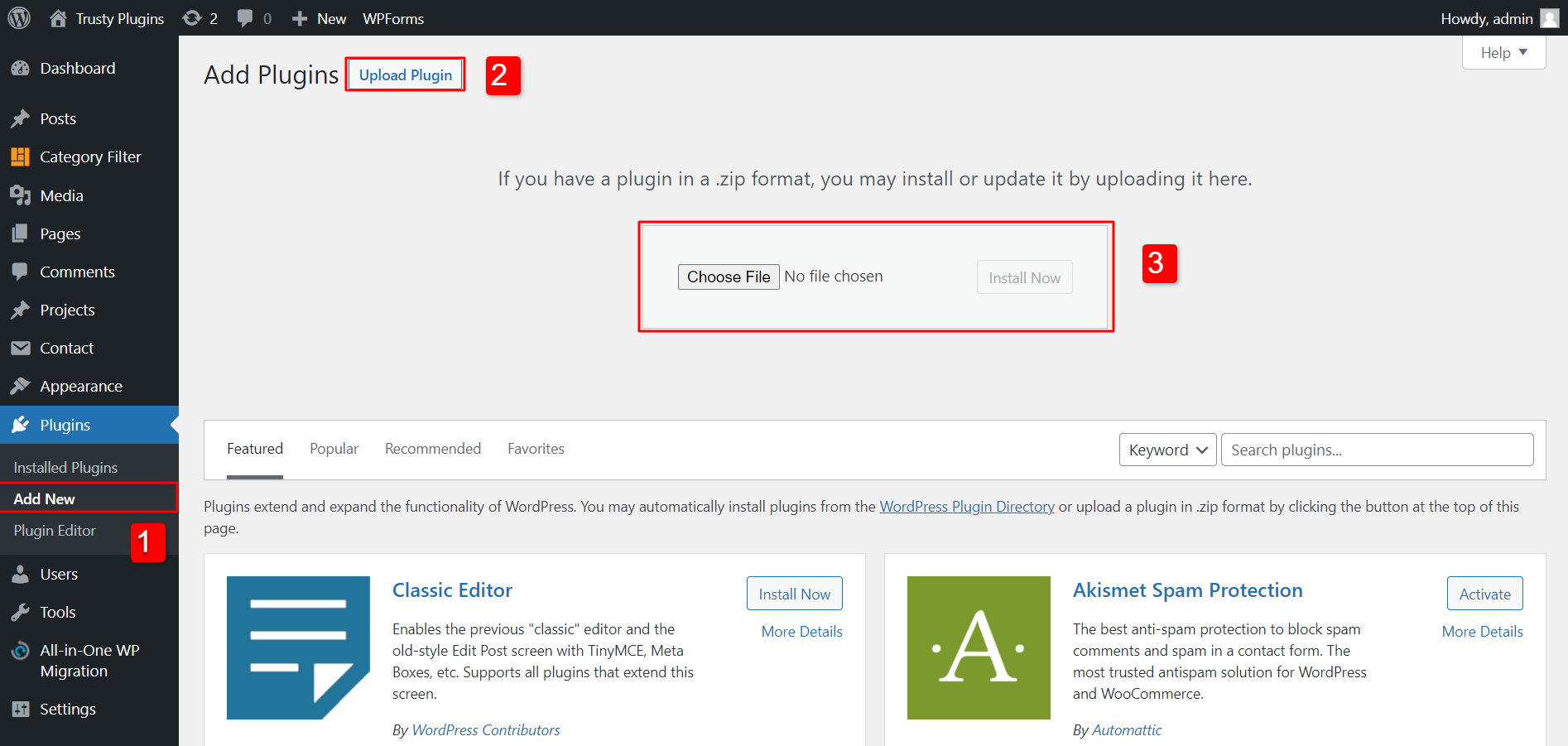 Install via FTP Account
To install the plugin, use your FTP software and browse to the wp-content/plugins folder.
Extract the main plugin file (.zip) to the folder and upload it to the server. Example, category-ajax-filter-pro.zip to the category-ajax-filter-pro folder and upload to the server.
Once it's uploaded, go to your WordPress Admin panel and Browse Plugins > Installed Plugins.
Click the Activate link.

Note
:- PRO plugin requires Free Version plugin activated to run properly so
both plugins should be activated
same time. Here you can find Free plugin if needed
Download