You just need to start with new "Category Filter".
After successful activation of the plugin , you will see a new option "Category Filter" in left sidebar of your wordpress admin dashboard.
Click on that and add new category filter. You just need to do some settings to create a nice display for your site users.
Give it a suitable title and then go to "General Tab" of this window. Select your specific post type, by default it will select blog posts. You can select custom taxonomy and its related terms that will show in filter on the frontend.
Now you need to select suitable layouts for you. Click on layouts Tab and select suitable filter, post layout for the frontend. Every layout has has different design. You can check preview of the layouts on our official site.
You can select column selection for the layout preview. Set your desired column settings from 1 to 4.
You can even set color combination for top filter and post layout too. You can set color combination according to your page/site color combination. It does not much time to match the layout with your theme/page.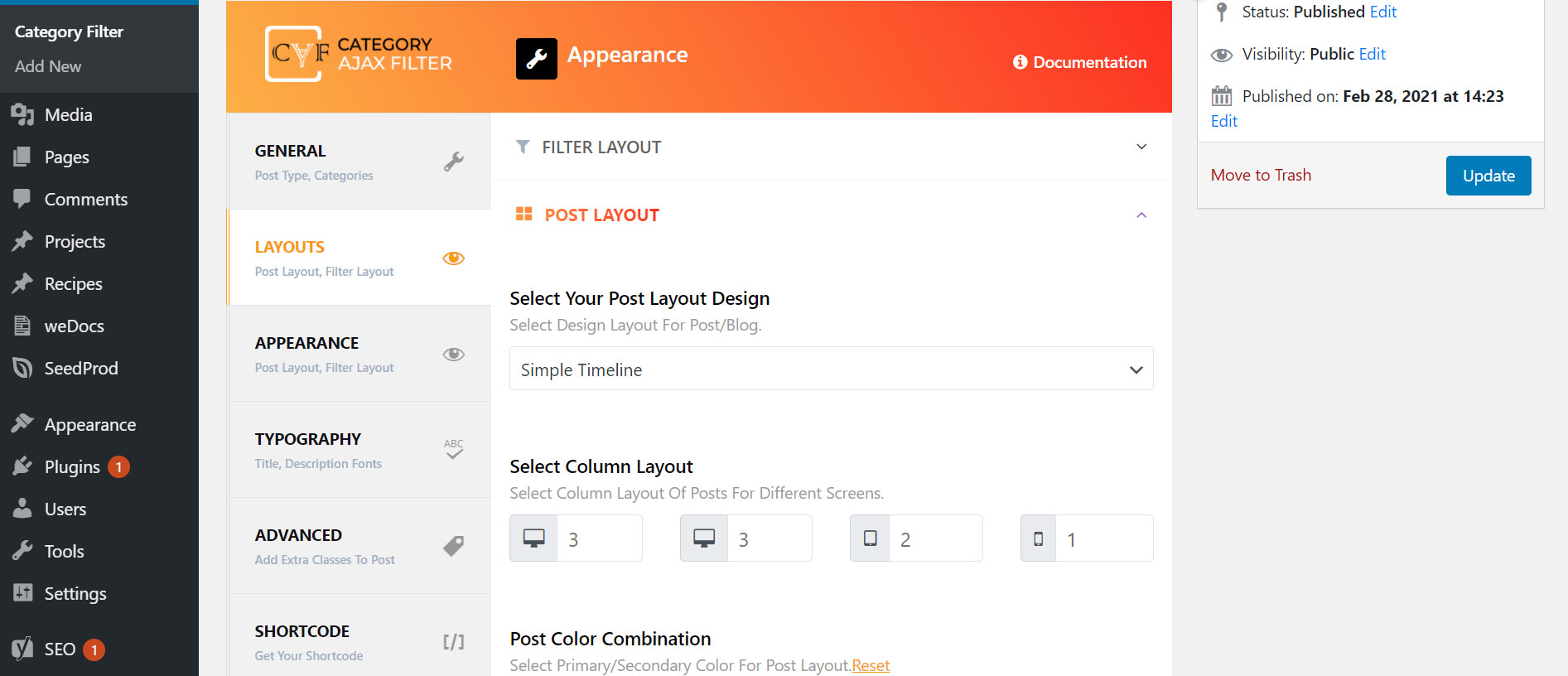 There are more controls for you. You just need to browse all the settings. Its very easy to understand the controls.
We are adding screens of "Appearance Tab".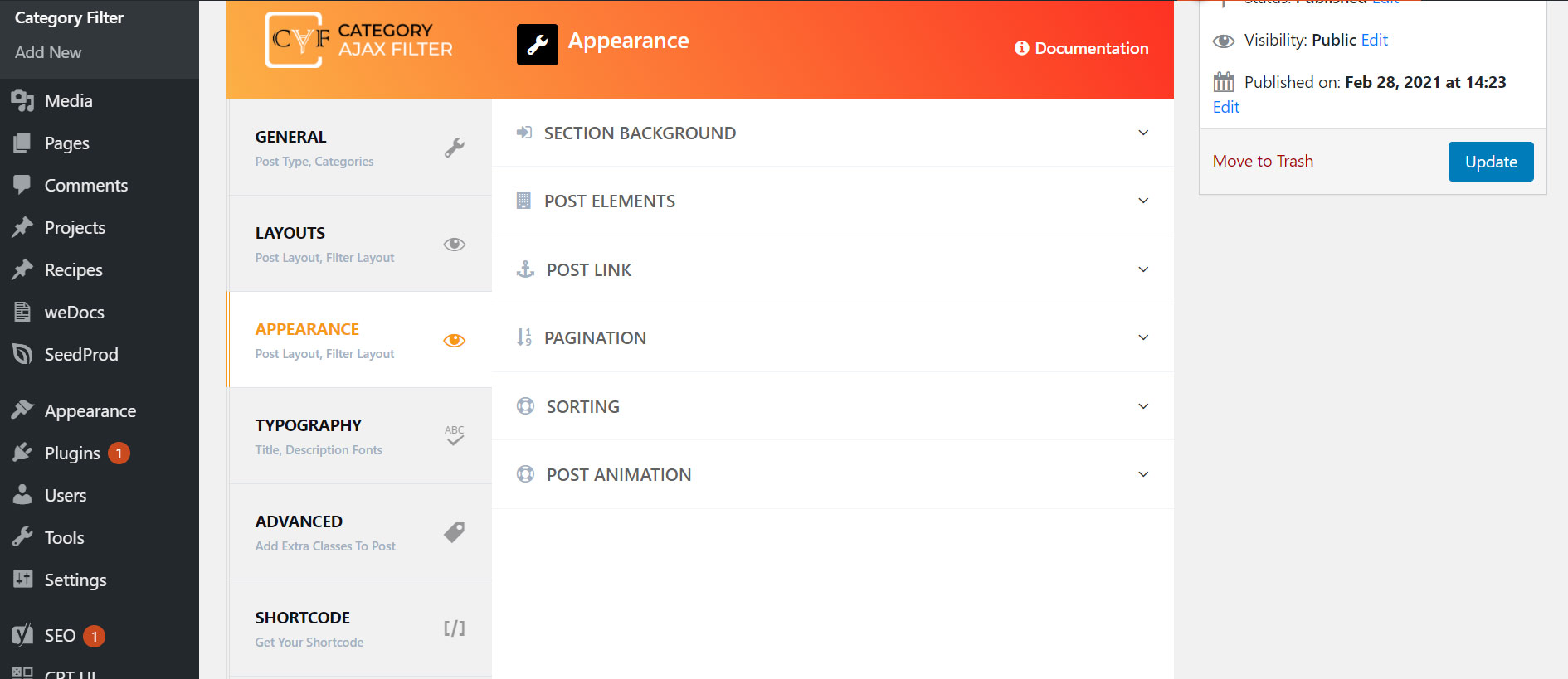 As you can see in the image, There are more controls in the "Appearance Tab". You can control filter's section background color, in post elements settings, you can control post image etc, in Post Link settings you can control post title's link tab.
You can control pagination settings, you will have control over posts per page, pagination type like number pagination or load more posts button. You can even disable pagination from the settings.
You can change 'prev' ,'next','load more posts' buttons text from these settings.
You can change the order of posts from sorting tab. You can change in ASC or DESC order too.
You can select post animation for last tab.
So still there are more controls for you.